2011
Springfield Regional Medical Center
Construction began in January 2007 for the new Springfield Regional Medical Center (SRMC). This facility was a replacement facility for two community hospitals that merged operations. At the time, this was the largest project to date for Danis with a project cost of over $144M.
Directly adjacent to downtown Springfield, the hospital was developed on a brownfield site as part of an urban redevelopment for the city. As such, part of the project incorporated the relocation of city streets and coordination with public agencies and utilities. This new 245-bed full-service hospital includes an expanded Emergency Department to serve a larger population, a healing garden, larger private rooms, and many technological advances. The site had over 200 workers and 34 local businesses were awarded contracts with the project.
SRMC – Cost to Build

In 2011, it cost $144,230,000 to complete the Center. In 2016, 5 years later, it would cost $154,038,376 for the same project.

SRMC – Where we are Today

SRMC is still operating today and is a part of Community Mercy Health Partners. CMHP is the largest employer in the area with more than 2,600 employees.

SRMC – Talking Points

The project took 3 years and 10 months to complete and boosted the local economy by awarding $21M in contracts to Springfield Community subcontractors and vendors.
2015 – UD Immaculate Conception Chapel Renovation
Originally completed in 1869, the chapel has been a landmark and part of the university identity at the University of Dayton. Danis started this historical renovation and addition on May 5, 2014. Based on historical photos of the original windows, ten new windows along with 21 additional stained glass windows were designed, then cut and colored by hand. This beautiful chapel took 15 months to complete and is now open to worshipers and visitors.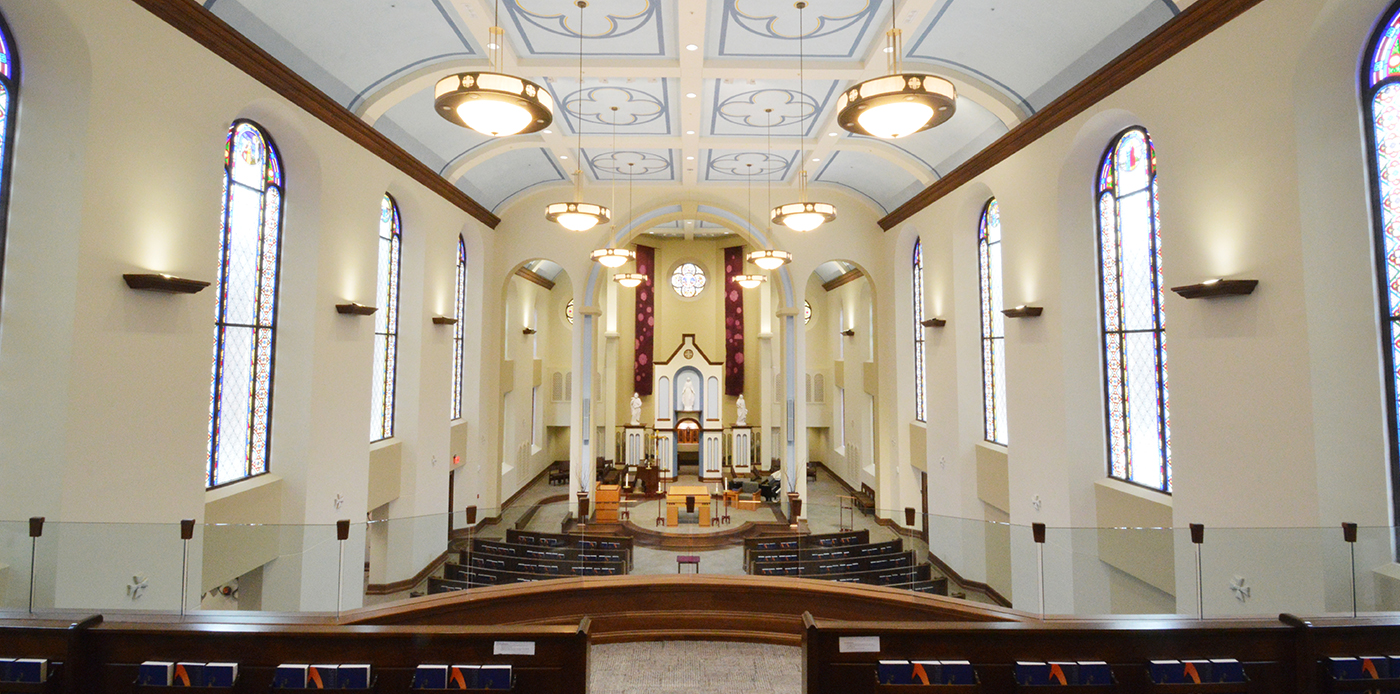 2010 – Salvation Army Kroc Center and Duncarrick House

In March of 2010, construction began on the Salvation Army Kroc Center. The Kroc Center was a multi-building community center campus that included a Worship and Arts Center, and Education, and Recreation buildings. The historic renovation of the 160 year old Duncarrick House started in April 2010 and accommodates meeting rooms and administrative support.

2013 – Archdiocese of Cincinnati Chancery Archives Center

Designed and built to the Library of Congress standards, this space was renovated to become the Archives for the Archdiocese of Cincinnati. This 1850s downtown building was painstakingly restored to replicate original details, including the staircase, columns, and fireplaces. The trim, casing, and similar features were built to replicate the original.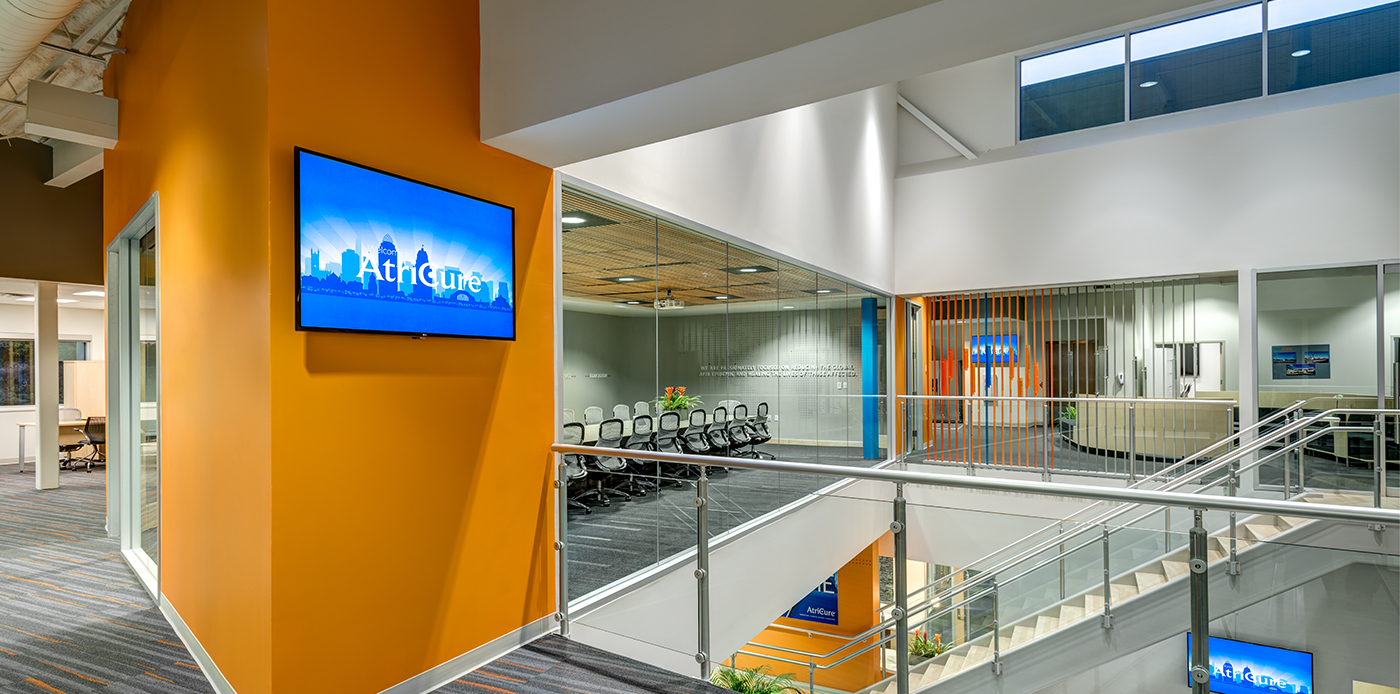 Company Highlight – 2010s
Danis – The Next 100 Years
Building relationships, creating value, and exceeding expectations. The legacy began with B.G. Danis and continues today through the strength and integrity of the Danis Team.
When the Danis journey began in 1916, Dayton had more patents per capita than any other United States' city in the 1900s. The same innovative and pioneering spirit has become woven into the culture of Danis. From a patent for molding concrete in 1928 to present day drone technology, Danis evolves to exceed client expectations. During this decade, our healthcare expertise expanded and Danis became one of the nation's largest healthcare builders. This healthcare expertise includes segments such as cancer centers, behavioral health, and senior living facilities. Danis also remains diversified in partnerships with clients in areas such as manufacturing, higher education, mixed-use, and sports arenas.
2015 – Electronic Classroom of Tomorrow (ECOT)

Danis renovated the 20,000 square foot former enclosed mall to create new spaces for admissions and executive offices. There are architectural finishes from 27 different manufacturer products.

2015 – AtriCure

A 95,000 square foot Class A office space, AtriCure produces AFib devices. As such, this space included a 2-story office space, warehouse, and Clean Room Lab for manufacturing.

2012 – Cedarville University Health Sciences Building

The new Health Sciences Building housed the Nursing and Pharmacy Schools as well as a health clinic, and laboratories. It also included a high-fidelity patient simulation lab.
2013 – Cincinnati Art Museum
The former Art Academy building, this 26,000 square foot renovation was completed in January 2014 and opened as the Longworth Hall. It is now home to the Mary R. Schiff Library and Archives. The original masonry exterior of the Art Academy, over 100 years old, was preserved in the renovation. The rooftop library was made available for rental and features two conference rooms and a reading room that overlooks downtown Cincinnati.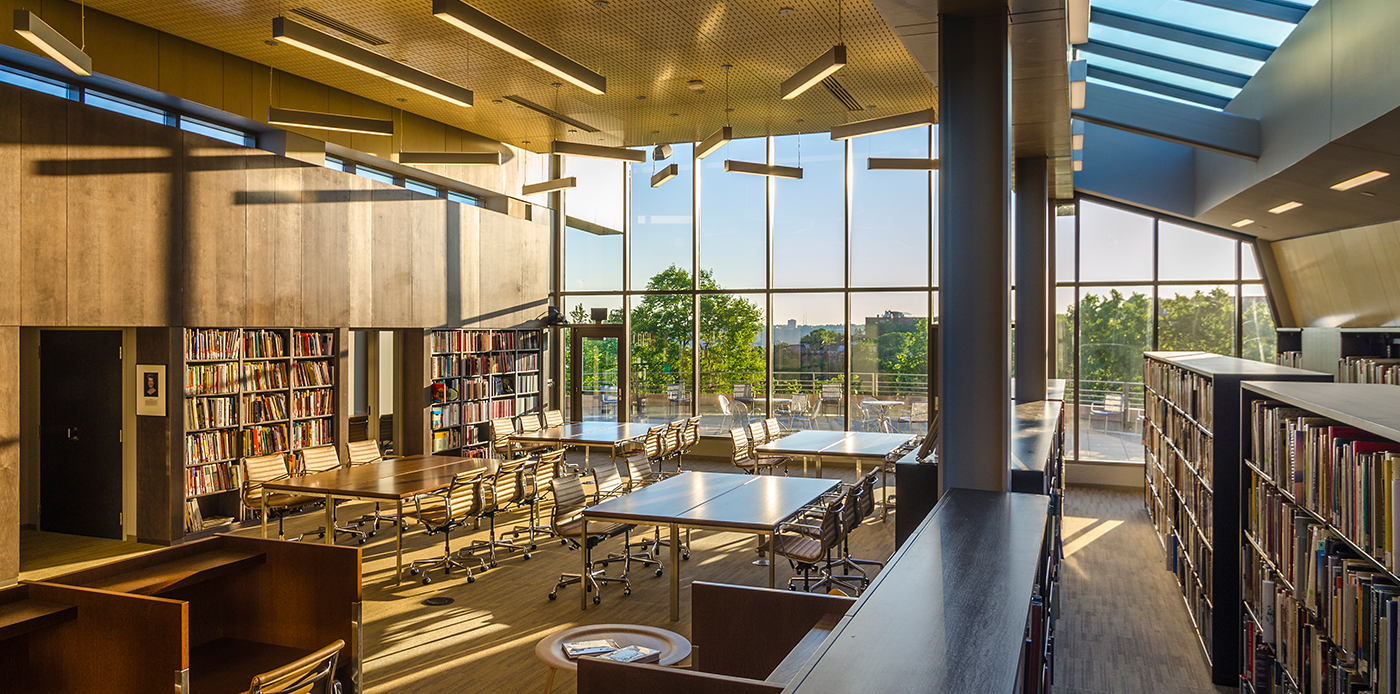 2015 – University of Dayton Donoher Center

Home of the UD Men and Women's Basketball teams, The Donoher Center was added to the UD Arena in 1998. This renovation required the entire facility be completely demolished, reconfigured, and updated. This included the building layout, the men's and women's basketball areas and training spaces, locker rooms, lounge areas, hydrotherapy, and support spaces.

2012 – Biogen Idec, Inc.

This new facility was a five-story, 190,000 square foot, Class A office tower built to accommodate up to 600 Biogen employees. The building features conference facilities, collaboration rooms, a call center, kitchen and café, and fitness facilities. A Variable Refrigerant Flow (VRF) HVAC system was installed to save HVAC costs. At the time, it was the largest system in North Carolina.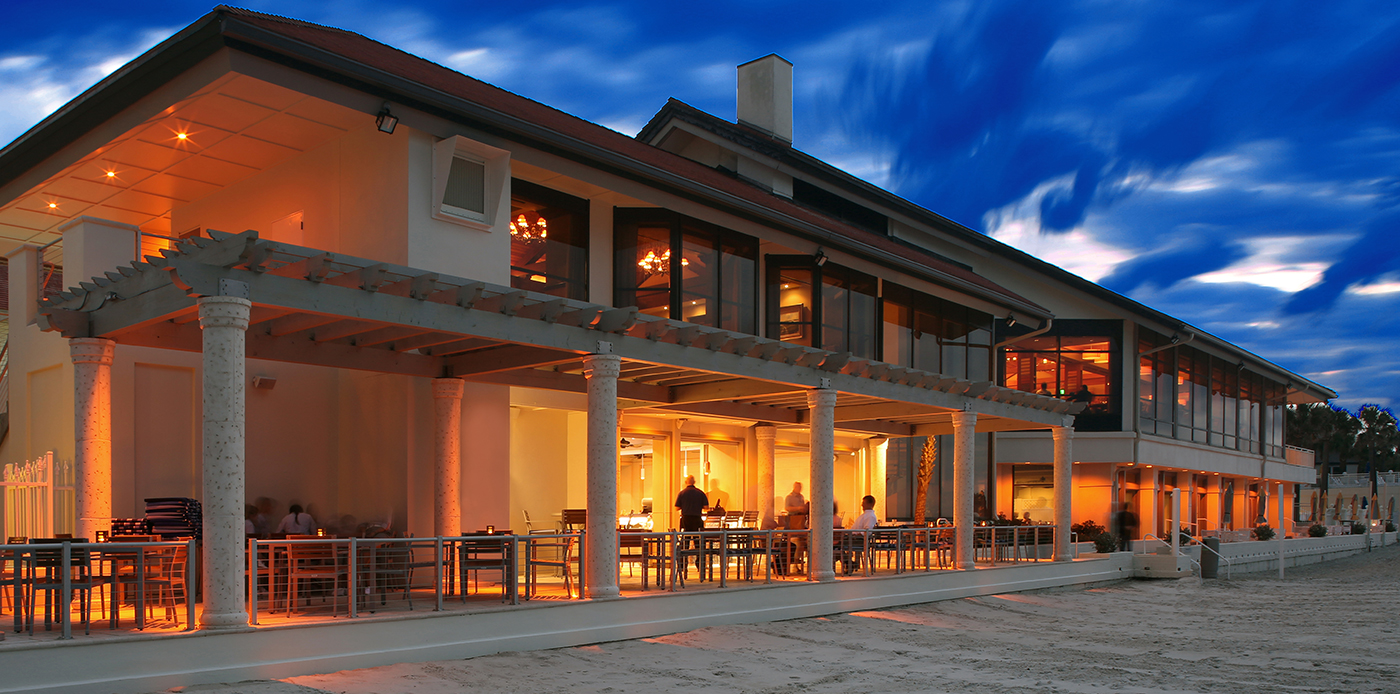 2015
Jessie Ball DuPont Center
Built in 1965, the building was originally the Haydon Burns Library. After sitting vacant in Downtown Jacksonville since 2005, The Jessie Ball DuPont Fund rescued the building in 2013.
Redevelopment of this 123,800 square foot building took 16 months to complete. Designated as a City of Jacksonville Landmark, this designation adds to the construction process additional reviews and requirements. The building features 88 two-story wavy, concrete fins. The fins help reinforce the concrete framing and also serve to stabilize the exterior against damaging winds. There are also mosaics and tiles featured throughout the building. To renovate the exterior tile areas, local collectors returned thousands of original tiles that had fallen from the exterior of the building.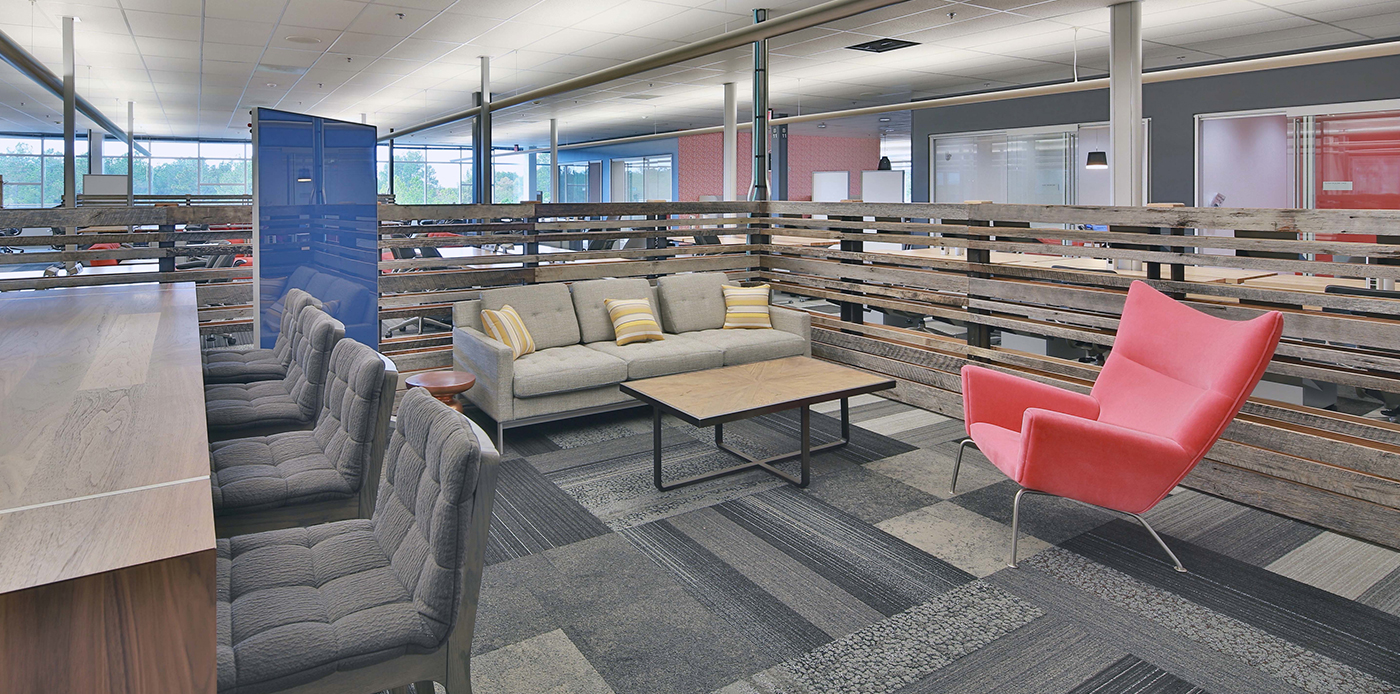 2010 – Kettering Medical Center Schuster Heart Hospital

Construction began in 2008 on this six-story, 142,000 square foot hospital addition for the Heart Hospital. Working on an occupied healthcare campus, Danis took care and planning to reduce impact for hospital staff and patients. The project included 90 patient rooms, five cath labs, 20 recovery rooms, and additional common areas for hospital guests.

2010 – Adena Medical Center, Cancer Center

Taking just over a year to complete, the new comprehensive cancer center featured linear accelerators, exam rooms, infusion treatment, a pharmacy, and office space. The space was designed with patient-focused amenities, including a café, education area, enhancement boutique, and healing alcoves. Other special touches include hand painted ceiling tiles and a cancer ribbon wall.
2011 – Indu and Raj Soin Medical Center
The 8th major project with Kettering Health Network, Danis started this project in January 2009. This was a new, 280,000 square foot replacement hospital. Originally an 85 bed facility, services included emergency care, general surgery, a birthing center, critical care, and medical imaging. The facility and inpatient services were designed with the ability to incrementally grow as needed. As such, Danis has since fit out other floors and expanded the Emergency Department.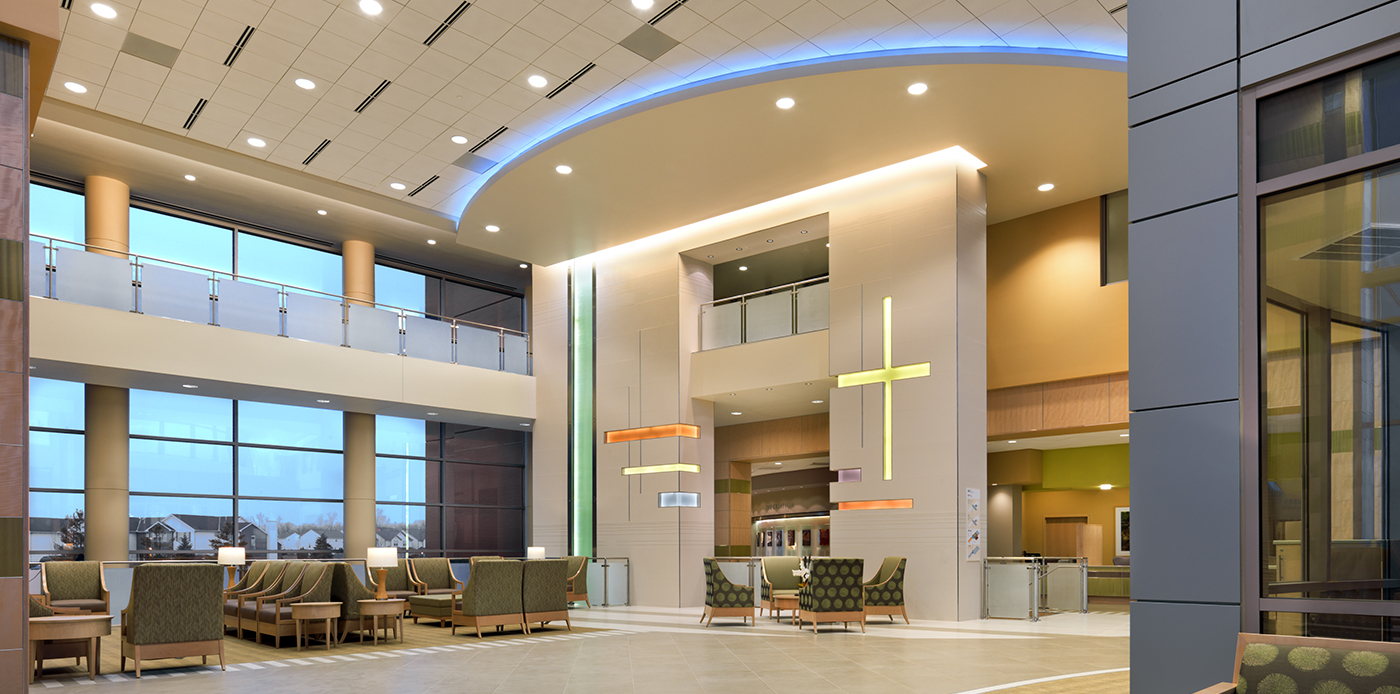 2011
SAS Executive Briefing Center
In September 2008, construction began on the 287,000 square foot SAS Executive Briefing Center and Office tower project. State of the art technology and specialized systems led to the facility becoming the fifth LEED Platinum project in North Carolina.
A spacious main lobby and foyer featured limestone flooring and seven large skylights. Technological advances were throughout the integrated throughout the building. Sections of the roof are green, comprised of more than an acre of sedum woven into tiles. Another roof section features solar panels used to heat the building hot water and is connected to the power grid, allowing the suns energy to be converted into usable energy for the building. The massive parking area is designed so surface rainwater is piped to a pond that serves as the primary water source for irrigation on the property.
2010 – Dayton Air Traffic Control Tower

Consisting of a 16,000 square foot tower and an 11,000 square foot base building, the new air traffic control tower was completed at the Dayton International Airport in February 2010.

2014 – University of Dayton Education and Health Sciences

This renovation was of the 6th floor of College Park Center for the School of Education and Health Sciences. Classrooms, laboratories, labs, collaborative student areas, and offices were incorporated.

2013 – Beavercreek City Schools

After an $84M bond approval, the District moved forward with the construction of two new school buildings and renovations to eight existing schools. The project completed $2.86M under budget.